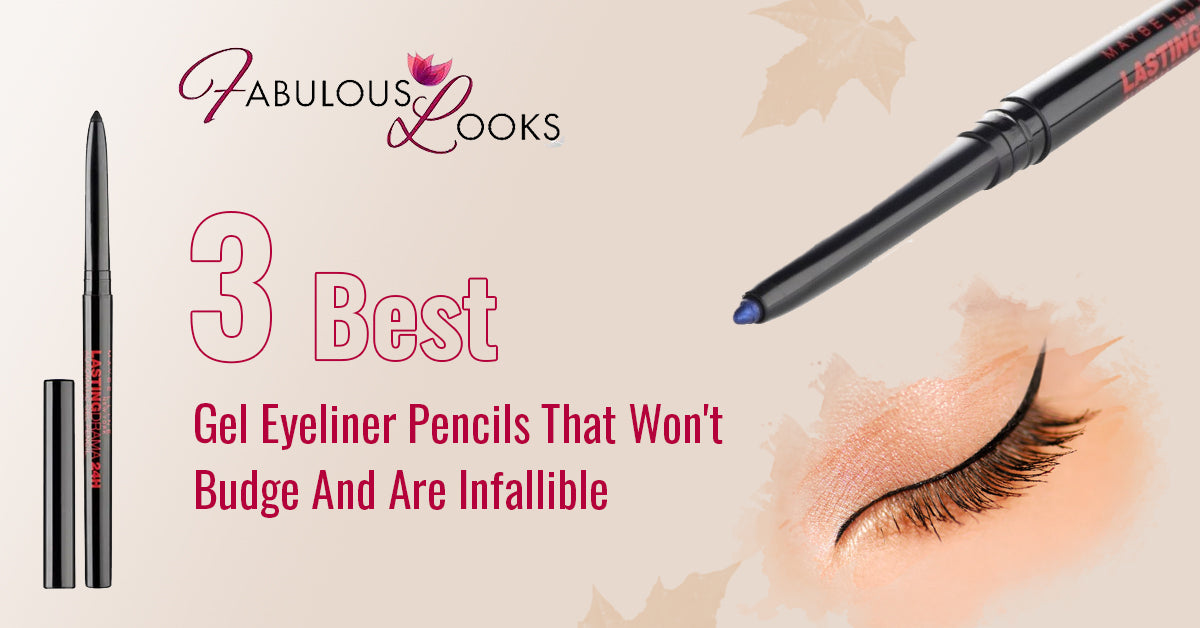 Eyeliner isn't really making a comeback since it never really went away, but if there's one makeup product that's going to be huge in 2022, it's the amazing eyeliner.
Like no other makeup product, the best eyeliner gel pencil attracts attention to the eyes. However, the secret to perfecting how to line and define rests in choosing the proper formula for your desired appearance and style. 
How Should Beginners Use Gel Eyeliner Pencils?
Beginners should start with gel eyeliner pencils that are simpler to control, whether they have mechanical or conventional twists. While this is going on, kohl and kajal formulae may be smeared out to produce softer, lived-in lines or smoky effects, and they now come in flexible gel textures that allow lots of freedom to buff and smear, as well as draw on sharper lines too.
Regardless of your own preference, practice makes perfect when it comes to applying gel eyeliner pencils. If you're not a frequent user, the idea is to start with a pencil that is more forgiving to a shaky hand.
We're sure you won't make a mistake if you constantly make sure your elbow is resting on a solid surface and utilize short pencil strokes until you master a smooth line. We have mentioned some of the best gel eyeliner pencils in the UK that you must have in your arsenal.  
Top 3 gel eyeliner pencils That You Can Find On Fabulous Looks
Let us look at the top 5 gel eyeliner pencils that you should buy right now! 
1. Loreal Paris Superliner Perfect Slim Liquid Eyeliner Intense Black
L'Oréal Paris Super Liner Perfect Slim Dramatic Black creates sweeping lines that are fashionable and intense. Perfect Slim's 0.4 mm tip improves the contour of the eye with a single, consistent stroke. Thanks to grip zone hold, this Accurate liner provides the best possible control.
2. Maybelline Tattoo Liner Gel Eye Pencil 900 Deep Onyx
This gel eyeliner pencil gives dramatic eye definition in one stroke and applies smoothly. It is available in a variety of gorgeous colours.
This eyeliner pencil is also waterproof, non-smudging, non-fading, and has 36-hour sebum resistance.
3. Loreal Superliner Le Khol Eyeliner 107 Deep Sea Blue
Smoothly glides over the eyelid for a dramatic, long-lasting effect. Color Riche Le Khol's revolutionary, ground-breaking solution, which combines oil and wax, smoothly glides over the eyelid to provide long-lasting, rich colour. To grab attention, apply Color Riche Le Khol to the inner or outside of the eyelid.
Come To Fabulous Looks For A Wide Range Of The Best Gel Eyeliner In The UK
Fabulous Looks is an online store for branded cosmetics. It deals with all high street brands, sources all products from vendors that are completely genuine, and offers them to customers for a lot less money than the high street. It ensures that the top grade of customer care is not compromised despite delivering items at a lesser price. You can find the top gel eyeliner pencil here.