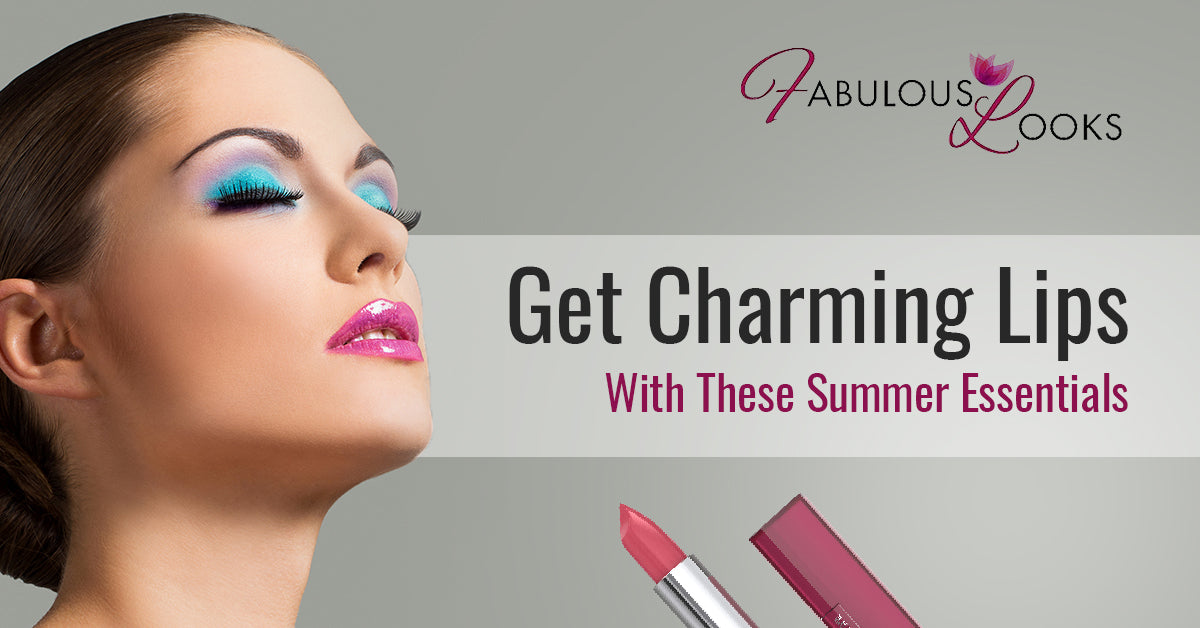 Lipstick is a powerful component in any woman's cosmetics arsenal because it can transform any look and every outfit. Whether it's bold or subtle, lipstick can completely change your look. Lipsticks, the most popular beauty item, are necessary for every makeup lover.
Whether you're a full-glam queen or a natural queen, nothing complements a natural (or faux-) golden tan better than a lovely summer lip to match. Is it necessary for every "makeup" to look good? To provide you with the best lip essentials for your sun-filled days and nights, we combed through Fabulous Look. If you are wondering where to buy lipstick online UK, read this post for the solution. 
Do Your Color Research Before Buy Online Lipstick in UK
The first step is to decide on a hue; how about a bold red? A sharp berry? Depending on how you want to seem, pick a color family to start with. A neutral, pink, honey, or peach tone will always give you a put-together, polished appearance for every day. If you don't know where to buy online lipstick in UK, go with Fabulous Look lipstick to make your lips pop.
Understanding Lipstick Textures
Even the same shade can seem differently in matte and gloss, and a lipstick's finish is what gives it life and a personality. This is the most crucial feature to watch out for when shopping online. Check out the glossary of texture terms below.
1. SATIN
This finish is slightly sparkly and gives the appearance of bigger lips. It has an extremely smooth and creamy consistency that is perfect for dry lips.
Bonus: Right now, it's really fashionable.
Try: Loreal Lip Paint Lacquer 8ml 208 Rose available in Fabulous Look.
2. MATTE
The finish is deep, strong, and without reflection has a flat, cool-girl feel, making it the way to go if you're looking for vintage Hollywood glitz.
Bonus: the color remains consistent with the bullet.
Try GEMEY MAYBELLINE Rouge à lèvres - Color Sensational MATTE - 970 Daring Ruby available in a Fabulous Look.
3. SHEER
It's a hybrid of nourishing balm and traditional lipstick, with an ultra-light texture that leaves a whisper of see-through color on lips.
Bonus: you can use it without a mirror.
Try Max Factor Color Elixir Lipstick with Vitamin E Shade Cherry Kiss 070 available in Fabulous Look.
4. GLOSS
A rich, lightweight formula that stays wet on the lips and provides a consistent glass-like shine. Lip gloss has been out of the spotlight for a few years, but it is now making a comeback. Fabulous Look offers a high shine lip gloss set UK.
Bonus: the high shine finish provides instant glam.
Try: INC.redible Glazin Over Lip Gloss, Plans Today available in Fabulous Look.
Shine on Every Occasion with Fabulous Look Lipstick at an Unbeatable Price
Fabulous Look is a branded cosmetics online store. It offers all high street brands, sources all products from completely genuine vendors, and sells them to customers for a lot less than the high street. It ensures that, although delivering products at a lesser price with high standard customer services.
Our next generation of outstanding beauty products provides paraben-free, environmentally friendly cosmetics with excellent scientific backing. Visit Fabulous Look today to buy lipstick online UK and get amazing offers and discounts for new customers.