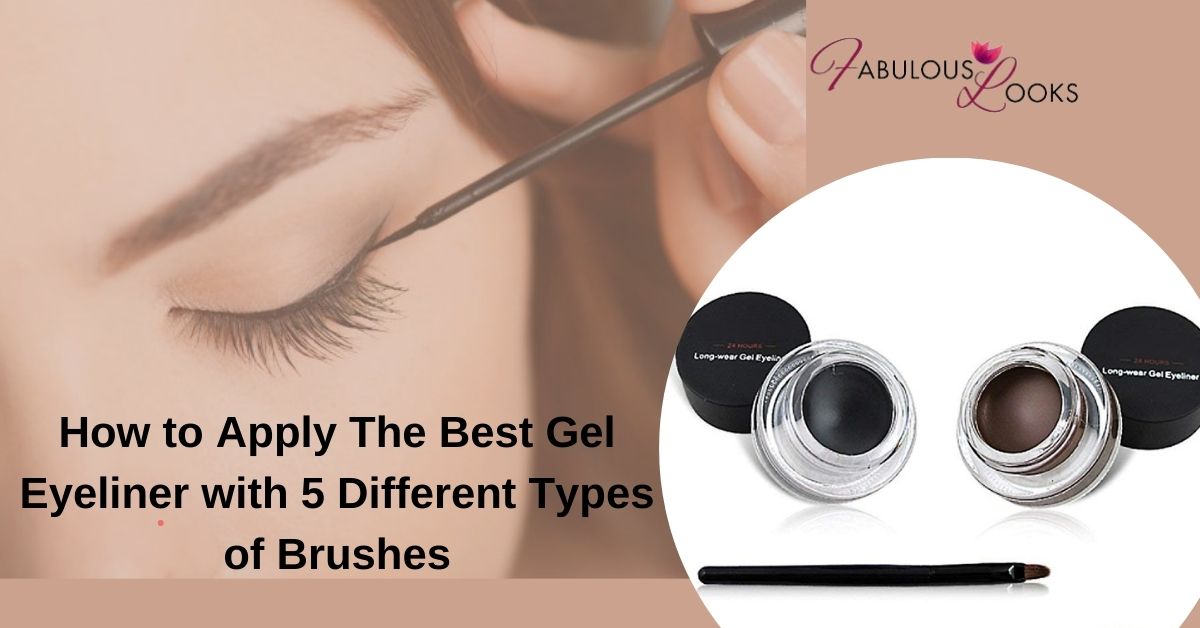 An eyeliner brush is one of the best tools you can use to make your eyeliner look perfect and proper. When applying makeup, the eyeliner brush is the ideal tool to use; most of us make use of the brush that frequently comes with the best gel eyeliner in the UK. Since it was possible to achieve the desired shape, size, and form with an eyeliner brush, a true fashionista would never forget to use one.
5 Best Gel Eyeliner Brushes That Will Enhance Your Beauty

Let's look at some of the various best gel eyeliner brushes you ought to be utilising.
1. Angled Bent Eyeliner Brush

An angled bent eyeliner brush is used to apply an exceedingly thin layer that nearly doesn't even look like eyeliner. Additionally, the Angled Bent Eyeliner Brush is perfect for creating the winged eye because of the bend side of the brush.
2. Simple eyeliner brush

Easy-to-use cosmetics brushes have thin, really thin, sparse-tipped brushes. This eyeliner is really helpful for creating delicate lines and filling in little gaps. This eyeliner brush is excellent at creating tiny gaps rather than layers, thus using it will prevent you from acquiring a winged impression.
3. Domed Shaped Semi Flat Brush

Women who use the best gel eyeliner in the UK often apply it using a semi-flat, domed-shaped brush. A domed-shaped, semi-flat brush is typically included with gel eyeliners, which helps to achieve a flawless appearance. The brush's medium density makes it easy to draw thick lines and provides the appearance of having winged eyes. If you want a thick layer on your eyelids, use the semi-flat domed-shaped brush for the best appearance.
4. Flat Angled Tip Brush

Use a flat-angle tip brush to produce slanted or even closely spaced lines. The Flat Angled Tip Brush is very easy to use because the hair is compressed into an angled shape. The numerous brush types that are offered with flat-angled brushes include small, medium, and large angled brushes. If you prefer enhancing the look of your eyes with the best gel eyeliner UK, choose the flat-angled tip brush.
5. Flat Tip Brush
A precise, fine line can be easily drawn using the Flat Tip Brush's densely packed tip. Use a flat-tip brush to mix makeup flawlessly and to give the eyes a smooth, natural appearance. A flat-tip brush can also be used to flawlessly blend the eyeshadow over the eyelashes.
Shop On Fabulous Looks For UK's Best Gel Eyeliner

A cosmetics retailer online is called Fabulous Looks. It works with all luxury brands, purchases everything from reliable vendors, and offers customers a sizable discount off high street costs. Despite the fact that products are sold for less money, it assures that the greatest degree of customer care is maintained. We offer the best gel eyeliner pencil in the UK. To view Fabulous Looks right immediately, go to this link: https://fabulouslooks.co.uk