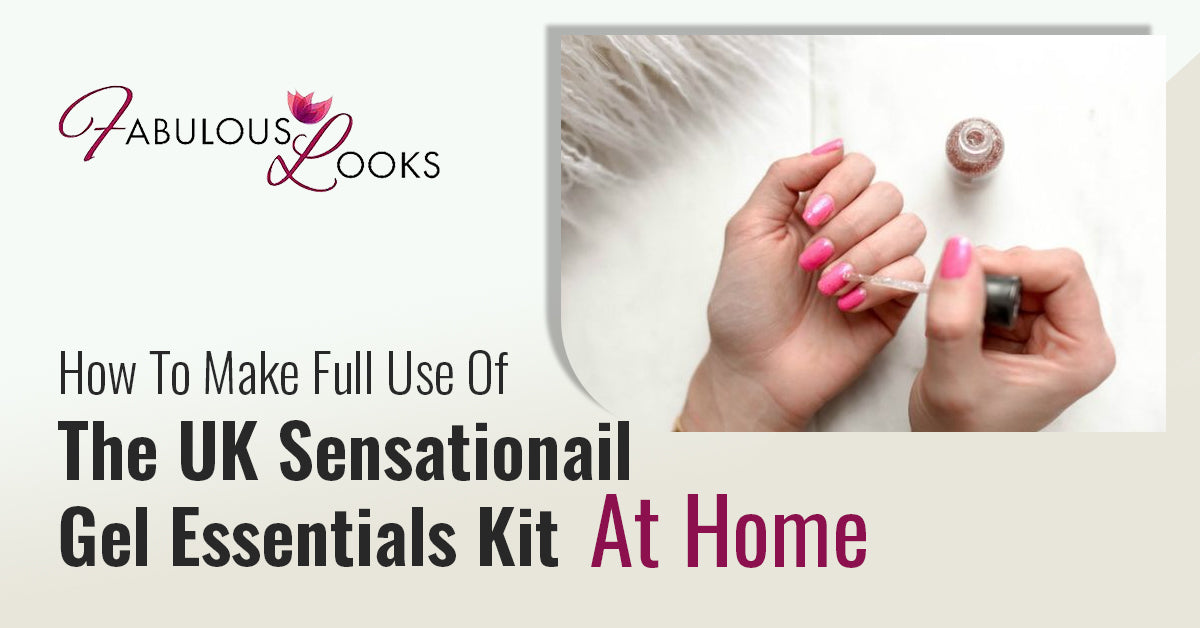 The market for gel nail polish is massive, costing billions of dollars. With so many brands to choose from, selecting the finest gel polish may be difficult.
Only a tiny percentage of the countless gel polish options on the market today are worth considering. You may get your nails professionally done at a salon or at home. If you want to color and shine your nails without traveling to a salon, UK sensationail gel polish is an excellent option.
What Does The Sensationail Essentials Kit UK Contain?
Because everything you need is packed within a little box, this kit is wonderful owing to its exceptional compactness. Because my UV light is so identical to this one, I nearly assumed it was a separate item. The lamp's tiny size makes it excellent for small places or those on the go.
Also included with the kit (This May Vary On The Kit You Buy)
Gel cleanser
Gel primer (aids bond the polish to the nail)
Gel color
Gel base and top coat
Nail buffer (aka nail file)
Manicure stick
Lint-free wipes (to wipe away sticky residue)
How Does Sensationail Essentials Kit for the UK  Function?
This set will help users of all skill levels! It includes step-by-step instructions for applying gel polish, whether it's your first time or not. There are two approaches: one quick and simple and one more time-consuming but, in my opinion, worthwhile.
1. Top Coat- Quick & Simple
Paint nails as normal
Allow drying fully (not just touch dry, so 30-60 mins minimum)
As a top coat, apply Polish to Gel Transformer.
Cure under LED lamp for 15 seconds
Clean with Gel Cleanser (to clean sticky moisture layer)
1. Mixing Method - Long Haul
This works on the same principle as a gel manicure, and properly preparing your nails will add about 50% to the durability of your manicure. If you're used to using a DIY gel kit, this will be second nature; otherwise, it will take some getting used to. It's well worth it.
Move back cuticles with an orange stick
File and buff nails
Wash hands
To eliminate remnants of oil, moisture, and dust, use Gel Cleanser.
Use a gel primer if you want your manicure to stay longer.
Use a base coat as desired to make the manicure stay longer. An actual base coat or Transformer can be used.
Cure 15 seconds under an LED lamp
6 drops favorite nail polish + 6 drops Gel Transformer
Use two layers of color, curing each for 30 seconds
Use top coat
Use Gel Cleanser
That appears to be a lot of steps, but each one takes seconds, and the full procedure takes me around 40 minutes. You may test both methods, with and without basecoat, and you'll find that the long-term mixing approach let my manicure last as long as a traditional gel main—10-14 days.
Fabulous Looks Offers the Best Sensationail Gel Polish in the UK
Fabulous Look is an online retailer of high-quality cosmetics and makeup. We deal with all high street brands, get everything from original, legitimate sources, and provide it to clients at a big discount over the high street. We can assure you that the best brands will save you money in the long term. The greatest sensationail essential kit in the UK can be found right here.