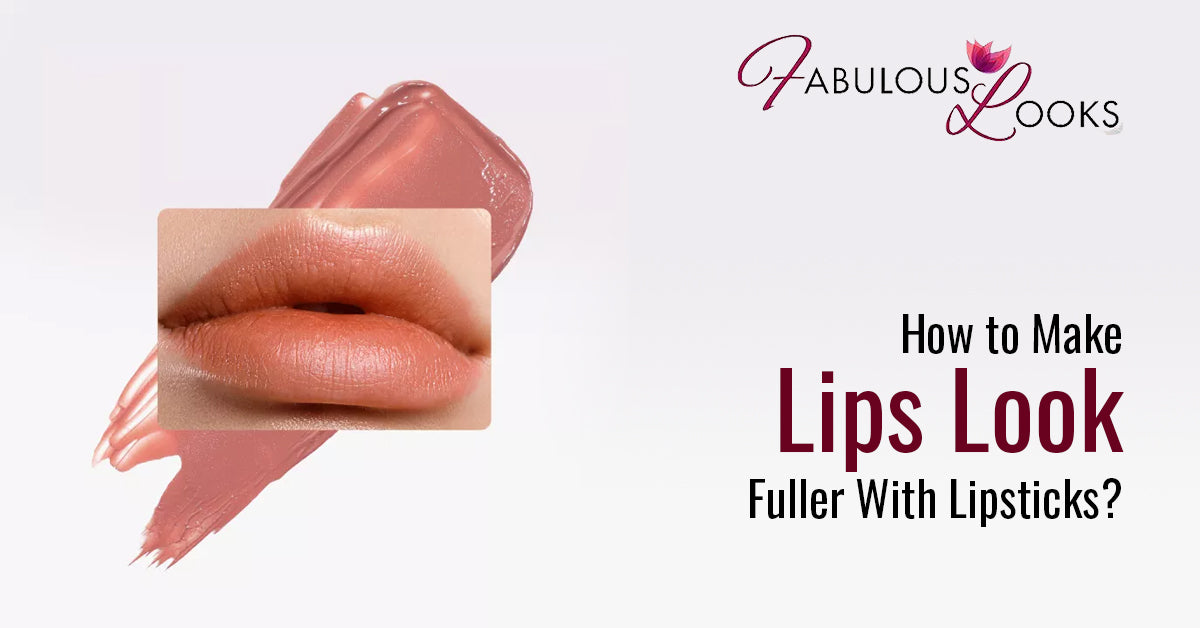 Time to make your lips seem fuller and luscious by utilizing some genius lipstick hacks for small lips. Every woman desires large, luscious lips. Unfortunately, not everyone has naturally plump lips. Applying lipstick can be difficult if your lips are thin since there is less space to work. Buy lipstick online UK from Fabulous Looks for every type of lips.
You could be asking how to apply lip color so that it seems plumper and fuller if it applies to you. Fortunately, creating the appearance of bigger lips is simple with the correct makeup tools and methods. Here is a comprehensive instruction on how to apply lipstick for small lips or buy lipstick online UK so you may achieve the plumpest-looking lips possible.
Tips for Using Lipstick for Thin Lips
1. Take Time to Prepare the Lips
A little preparation can have a significant impact on how your lips look. Exfoliating the lips, like exfoliating the face, aids in the removal of dead skin cells, making your lipstick last longer. Furthermore, it will boost circulation in the lip area, giving a natural flush and adding a little volume.
While you may purchase lip scrubs at your neighborhood beauty supply store, you can create your own by combining brown sugar and coconut oil.
2. Lip Balm—Perfect Lipstick Application Begins With Soft Lips
Whether your lips are thin or big, you should always use lip balm before applying lipstick—you don't want lipstick to dry out your lips. Dry lips often appear more delicate.
Apply your preferred lip balm to keep your lips nourished and looking lush.
3. Lip Lining for a Fuller Look
Lip liner for thin lips is unquestionably the quickest and best approach to temporarily enlarge your lips. Choose a hue that blends in with your lipstick of choice and slightly defines your natural lip line. Buy lipstick online UK from Fabulous Looks for every type of lips.
The lips will look narrower than they actually are if you use a black lip liner. Begin by applying the substance to a tiny area and gradually building the shape up until you achieve the desired effect.
4. Choose Your Lip Color Wisely
The color and finish of the lip cosmetics you frequently use might help your lips look great.
Experts agree that pinks, reds, and neutral tones make the best lipstick hues. They give the lips more color and help them appear larger while not bringing too much attention to the area. If you have thin lips, avoid bold, striking hues like deep purple, brown, or rainbow lipsticks since they can draw attention to your lips.
Choosing a suitable finish is equally crucial. Metallic or shiny materials won't make you look fuller. It's best to use matte or satin lipstick.
5. Finish The Look With Lip Gloss
Another point to consider is that lip gloss is something you should always wear. For better results, apply a clear or neutral gloss. Fabulous Looks offers the best clear lip gloss UK with excellent prices and rewards.
To naturally make your lips appear better, dab a small amount of lip gloss in the center of each one rather than applying it all over. Glossy cosmetics can enlarge the appearance of even the thinnest lips by maintaining the light's emphasis in the middle of the mouth.
Buy Online Lipstick in UK from Fabulous Looks
Fabulous Look is an online marketplace for high-quality makeup and cosmetics. We work with all high street brands, buy everything from real, trustworthy vendors, and provide it to clients at a substantial discount from what is available on the high street. We can confirm that premium brands are less expensive over time. The best clear lip gloss UK is available right here.