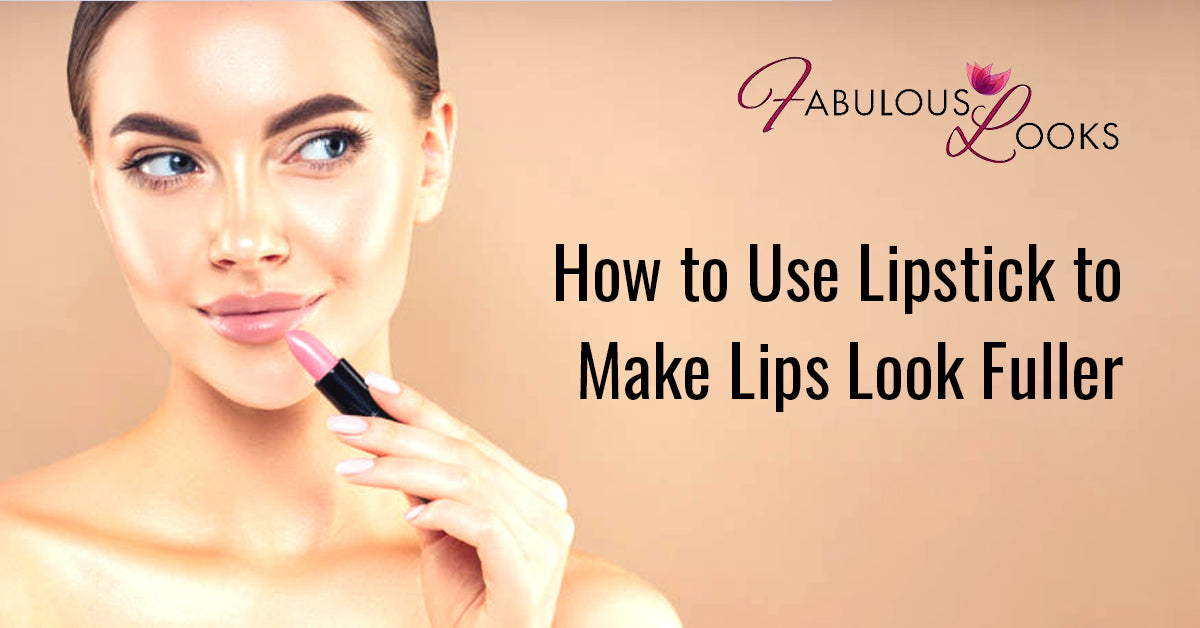 It's time to use some genius lipstick hacks for small lips to make them appear fuller and luscious. Every woman wishes for full, luscious lips. Unfortunately, not everyone is blessed with naturally plump lips. Lipstick application can be difficult if your lips are thin because there is less space to work with. You can buy lipstick online UK with Fabulous Looks.
If this applies to you, you may be wondering how to apply lip color so it appears plumper and fuller. Fortunately, creating the illusion of larger lips is simple with the right makeup tools and techniques. Here is a detailed guide on applying lipstick for small lips or buy lipstick online UK to achieve the most plump-looking lips possible.
Lipstick Application Techniques for Thin Lips
1. Take Time to Prepare the Lips
A little planning can make a big difference in the appearance of your lips. Exfoliating the lips, like exfoliating the face, aids in the removal of dead skin cells, extending the life of your lipstick. It will also increase circulation in the lip area, giving it a natural flush and adding volume.
While you can buy lip scrubs at a beauty supply store, you can make your own by combining brown sugar and coconut oil.
2. Lip Lining For A Fuller Look 
Lip liner for thin lips is undoubtedly the quickest and most effective way to enlarge your lips temporarily. Choose a colour that complements your lipstick and slightly defines your natural lip line. Buy lipstick online in UK with fabulous for all types of lips.
If you use a black lip liner, your lips will appear narrower than they are. Begin by applying the substance to a small area and gradually building up the shape until the desired effect is achieved
3. Using Lip Balm
Whether your lips are thin or full, you should always use lip balm before applying lipstick because it can dry out your lips. Dry lips are often more delicate.
To keep your lips nourished and looking lush, apply your favorite lip balm.
Choose Your Lip Color Wisely
According to experts, when you plan to buy lipstick online UK pinks, reds and neutral tones are the most popular lipstick colors. They add color to the lips and make them appear larger while not drawing too much attention to the area. If you have thin lips, avoid bold, eye-catching lipstick colors like deep purple, brown, or rainbow because they will draw attention to your lips.
Choosing an appropriate finish is also critical. Metallic or shiny materials will not make you appear larger. The matte or satin lipstick is ideal.
Shop For Lipsticks Online At Fabulous Looks In The UK
Fabulous Looks is an online marketplace for high-quality cosmetics and makeup. We work with all high-street brands, purchase everything from reputable vendors, and offer it to clients at a significant discount from what is available on the high street. The best clear lip gloss in the UK is right here.