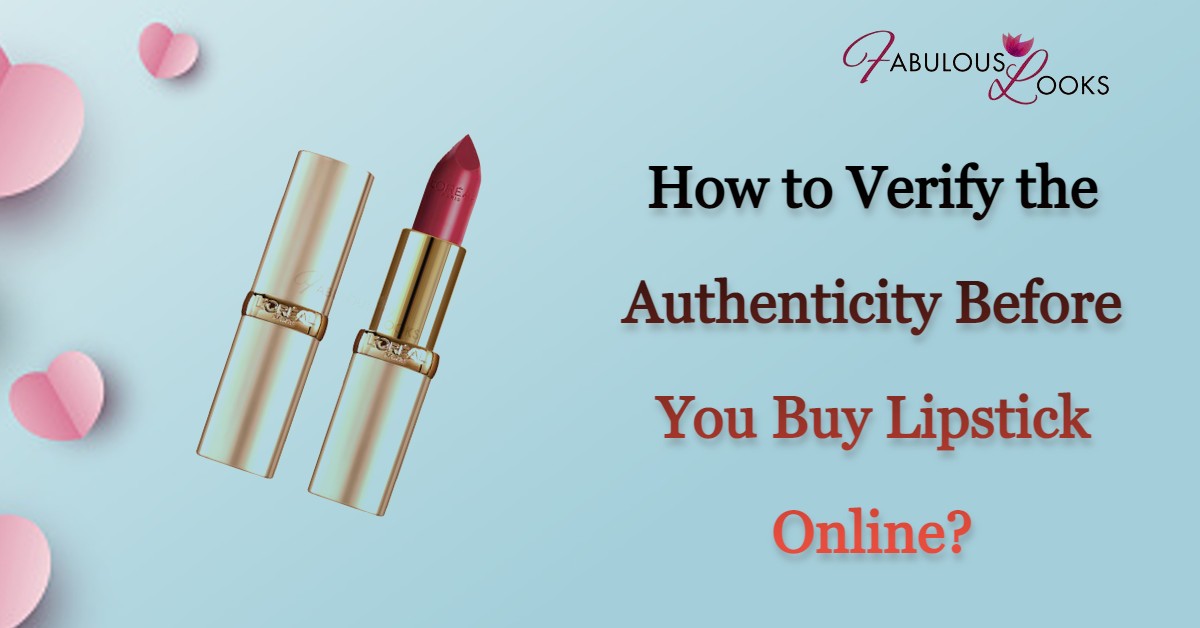 Brands of high-end makeup and lipstick frequently succumb to the vices of counterfeiting, with knockoff goods easily accessible in nearby shops and even online. Along with deceiving you, these fake products can seriously harm your skin. Because of this, it's crucial to only buy lipstick online from reliable sources like Fabulous Looks.
Counterfeiters create exact or nearly exact replicas of trademark product packaging and price them so they are difficult to reject in order to dupe consumers. Before and after you decide to buy lipstick online, customers can take a few steps to tell real cosmetics from fake ones.
3 Steps To Follow When Looking To Buy Lipstick Online
1. Know the labeling of your brand
When buying lipstick online in the UK, always pay close consideration to the box.  Counterfeiters frequently copy the colours, artwork, and typefaces of the original. However, there are usually noticeable differences in the packaging's size, branding, and colour design.
The change could be as minor as altering the typeface of the text. Examine it carefully; if it seems fragile, lacks the brand or emblem, has graphics, or has a name that is almost similar but not quite, it might be a fake.
Depending on how often you use it and how well you see it, you might be able to identify it straight away. If not, you ought to visit the company's main page.
2. Be a careful customer
You can be positive that the cosmetics you purchase are real and include a valid receipt whether you buy lipstick in-person or online from authorized retailers. Don't fall for deceptive marketing gimmicks where the shopkeeper gives you steep discounts on "imported products".
3. Know the brand packaging
The leading companies engage in robust, high-quality packaging that will last from production to retail. Examine tamper-proof qualities, among other things, to determine whether a product is authentic. You can check the validity even when you buy lipstick online in the UK with a number of companies by scanning the barcode or looking up the serial number on their website or app. For instance, Lakme Kajal's front package has a security hologram on it. The rear of Maybelline's packaging has stickers that have been hot-stamped on it.
Discover The Best Lipsticks Online UK With Fabulous Looks
Premium cosmetics and makeup can be purchased at Fabulous Looks. We work closely with all major high-street brands, buy everything from trustworthy suppliers, and offer our customers everything at a significant discount from what is usually offered on the high street. Get the best offers by visiting our page.