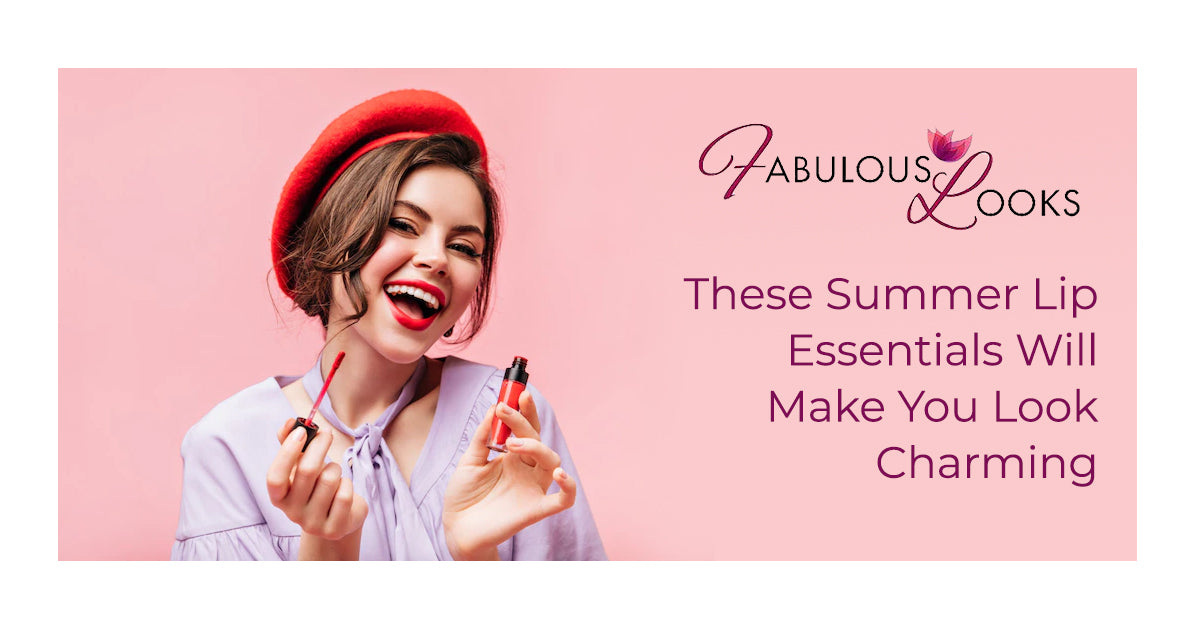 Lipstick is a potent cosmetics tool in every woman's armory since it can change any appearance and any clothing. Lipstick, whether solid or subtle, may radically transform your appearance. Lipsticks, the most popular beauty item, are a must-have for any makeup enthusiast.
Nothing complements a natural (or faux-) golden tan more than a stunning summer lip to match, whether you're a full-glam queen or a wild queen. Is it essential to put on "makeup" in order to appear suitable? We browsed through Fabulous Look to find the top lip necessities for your sun-filled days and nights. If you're wondering where to buy lipstick online in the UK, this page has the answer.
Conduct colour research before you buy lipstick online in the UK
The first step is to choose a colour; how about a bright red? A sour berry? Choose a color family based on how you wish to appear. A neutral, pink, honey or peach tone will always offer you a professional, put-together look for every day. If you're not sure where to buy online lipstick in the UK, try Fabulous Look lipstick to make your lips stand out.
Understanding Lipstick Textures
Even the same shade can appear differently in matte and gloss finishes, and the finish of the lipstick is what gives it life and personality. This is the most important aspect to look for when you buy lipstick online. See the glossary of texture words below for further information.
1. SATIN
This finish is somewhat glittery and creates the illusion of larger lips. It has an incredibly smooth and creamy texture that is ideal for dry lips.
Try: Loreal Lip Paint Lacquer 8ml 208 Rose available in Fabulous Look.
2. MATTE
The finish is deep, powerful, and has a flat, cool-girl vibe without reflection, making it the way to go if you're searching for old Hollywood sparkle.
Try: GEMEY MAYBELLINE Rouge à lèvres - Color Sensational MATTE - 970 Daring Ruby available in a Fabulous Look.
3. SHEER
It's a mix of nourishing balm and classic lipstick, with an ultra-light texture that leaves a whisper of see-through colour on the lips.
Try:  Max Factor Color Elixir Lipstick with Vitamin E Shade Cherry Kiss 070 available in Fabulous Look.
Get Fabulous Look Lipstick at an Unbeatable Price for Every Occasion
Fabulous Look is an online cosmetics business. It sells all high-street brands, sources all items from entirely legitimate vendors, and sells them to clients for far less than the high street. It guarantees that, while providing items at a lower cost, high-quality customer service is provided.