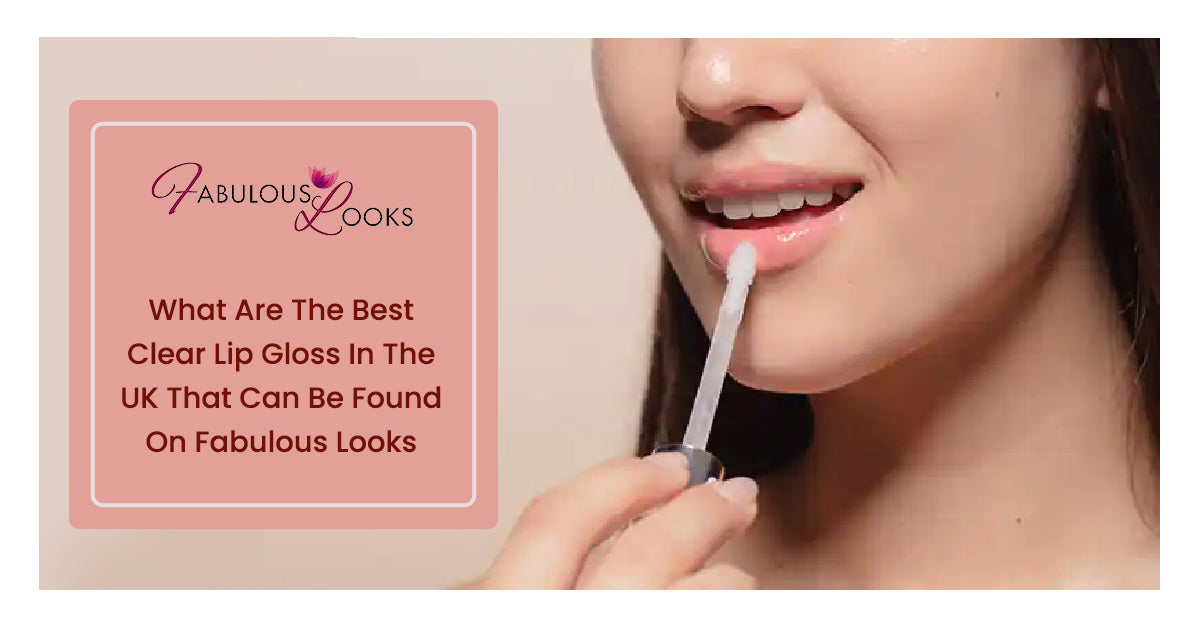 A lip gloss is a cosmetic product that moisturizes and makes the lips appear shiny. The best clear lip gloss UK can be worn alone or over lipstick. Lip gloss is excellent for a variety of occasions and locations, including parties, the workplace, and college. Lip gloss is becoming one of the most popular cosmetics worldwide among young girls and women.
Lip gloss is available in several varieties, including simple lip gloss, which provides a lustrous and natural appearance to the lips. The best clear lip gloss UK with colour provides sparkle and colour to the lips. Glitter lip gloss gives the lips a glittering appearance and is popular among young ladies.
Flavoured lip glosses come in various flavours, such as strawberry flavour lip gloss, vanilla flavour lip gloss, orange flavour lip gloss, and so on. All of these lip glosses have their own distinct components that provide shine and plumpness to the lips.
Interesting Facts About Clear Lip Gloss
Max Factor created lip gloss in 1930 to make the lips seem shiny or glossy for movies. In 1932, he introduced the first lip gloss, X-Rated.
Bonne Bell launched Lip Smacker, the first flavoured lip gloss, in 1973.
Lillian Gish was the first to promote sunscreen-infused lip gloss.
The

 

best clear lip gloss UK

 

enhances the look of the lips. It provides long-lasting glitter and gloss to the lips.
Lip gloss contains wax and petroleum, which operate as a waterproof barrier, preventing the evaporation of internal skin moisture, especially on cold, dry, and windy days, and keeping the lips smooth and moist.
Best Clear Lip Gloss UK That Can be Found On Fabulous Looks
1. Loreal Lip Paint Lacquer 8ml 208 Rose
Colour your lips with LOréal Paris Infallible Lip Paint, high-impact lip colour with a long-lasting, full-coverage finish.
The liquid lipstick glides smoothly across lips with its precise applicator and gives a brilliant burst of colour that feels comfortable on lips, delivering a highly saturated shade.
2. INC.redible Glazin Over Lipstick, Monday Motivation
These glaze hues will tackle your gloss difficulties by providing long-lasting, intense colour gloss with no bother or drips. With ultra-hydrating characteristics, the smooth-moving applicator achieves wet-looking lips for even, complete coverage.
3. Maybelline SuperStay 24-Hour Lip Colour, 363 All Day Plum
Long wear meets extreme saturation: Color-reflective pigment technology meets high-impact hues for long-lasting, bold, colourful lips. Lip colour that is smudge resistant, fade-proof, and lasts up to 24 hours.
Get The Best Clear Lip Gloss UK On Fabulous Looks
Fabulous Looks is the place to go if you want to get your favourite lip gloss set in the UK. Fabulous Looks is an online retailer selling branded beauty products. We collaborate with leading cosmetics companies such as Bourjois, L'Oréal, Maybelline, Revlon, Revolution, Sally Hansen, Rimmel, Max Factor, NYX, ESSIE, OPI, CND, Garnier, and John Freda.
Connect with Fabulous Look today to obtain the greatest clear lip gloss UK and incredible deals and discounts for new clients.